Hello
Jan 18, 2020, 16:31
It's raining today So it is very cold. I want to take a warm bath....
hello!
Jan 17, 2020, 22:07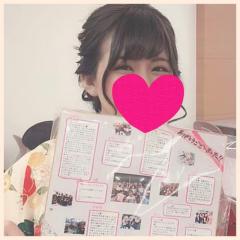 It's still cold today. Take a warmbath together and get a massage. I'm waiting for you
HELLO
Dec 30, 2019, 18:54
Today is my last work this year. I'm looking forward to seeing you.
Studying english
Dec 29, 2019, 19:11
I study English during my commute. I will do my best to talk more with you!
HELLO
Dec 28, 2019, 18:21
I am working from 18 o'clock to 4 o'clock today. I am waiting for you to contact you.